During her 8 month residency at The Museum of Arts and Design, Braun created an installation of 2,000 hand hewn cups made of Sugar.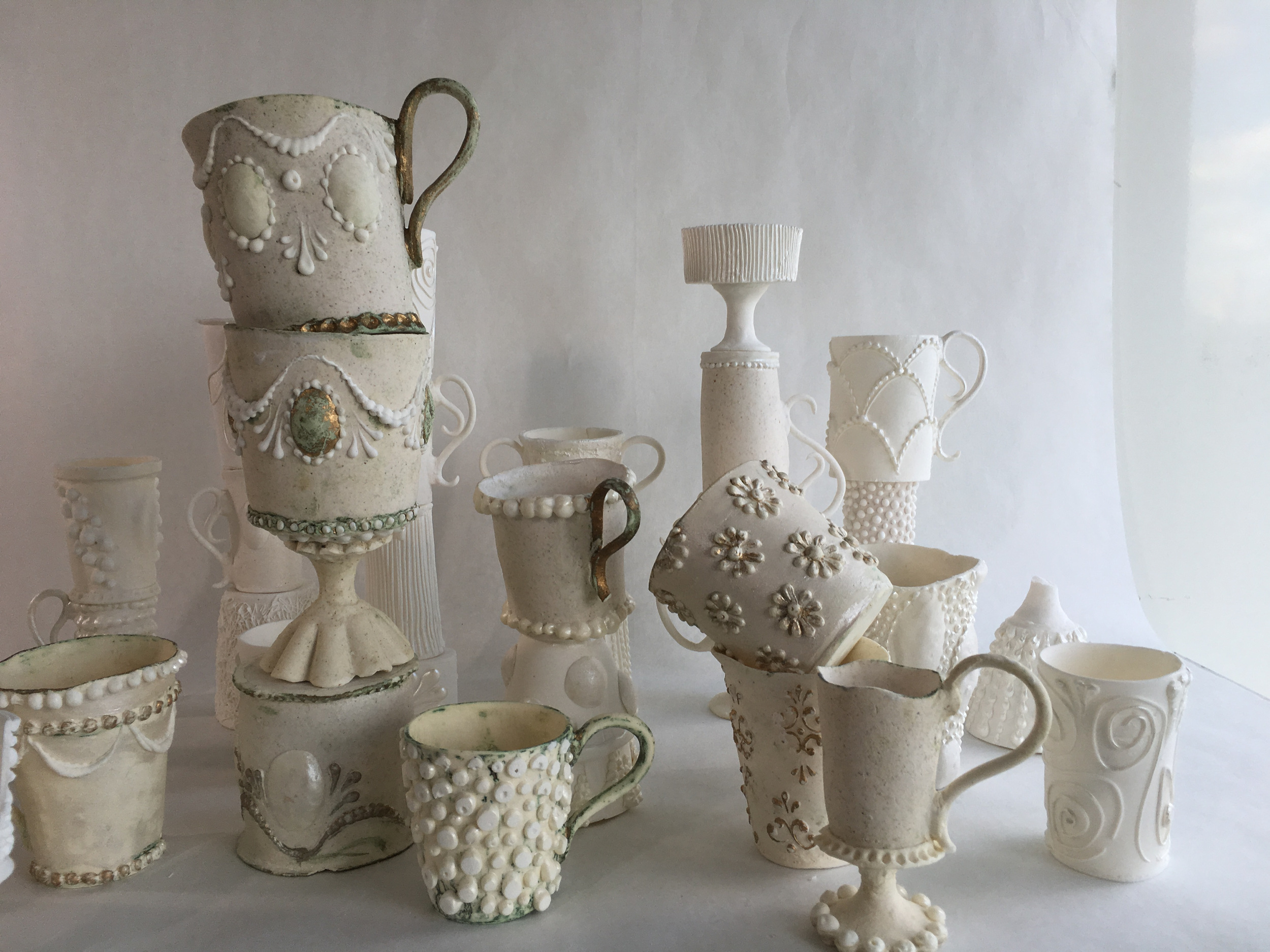 Margaret Braun's medium is sugar. During an eight month residency at The Museum of Arts and Design, Braun executed an installation of 2,000 hand-hewn sugar cups. Growing up in Levittown, New York, amongst thousands of cookie-cutter houses, Braun was exposed to the ways in which personal identity genuinely thrived when set against sameness. As a child, she chronicled her environment by drafting ornate patterns and alphabets onto surfaces and notebooks.
As a cake decorator working in the bakery, where speed and assimilation reigned, she searched for the purest form of the classical arabesques, pearls, and swags that she piped onto thousands of cakes, searching for essential voice of these codified motifs. But wha is a codified motif when the subtle changes in line gesture suggest endless attitudes and personalities?
This community of sugar cups - no two alike, is an exercise in individuation, a recurring theme in her life.. Working in an edible medium, also addresses questions of function, authenticity, temporality and material worth. Her process is rigorous and methodical, creating a studio environment of a fine artist operating under a strict production schedule. Braun is the author of Cakewalk (2001, Rizzoli), works in New York, teaches throughout Europe and South America, and has been featured extensively in film, print and TV.